A Marian hymn for Christmas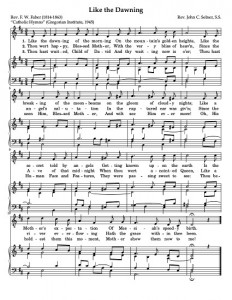 In Advent, our Lady is the "dawn" from which comes Christ the perfect "day". This hymn by Fr. Faber sees a dawn inside Mary's heart, her expectation of the birth of Christ. The ensemble Cor et Vox from St. John Cantius Church in Chicago performs Like the Dawning of the Morning.
The image to the left is linked to a score of the hymn.